Astronomy Highlights of New South Wales
This set of slides are from our seven-day post-conference tour of New South Wales with other members of the International Planetarium Society at the end of July 2006. Most of the photographs have been reduced down to a height of 768 pixels for the presentation I gave to my astronomy club. That means two things: 1) some of the pictures will take a while to download over dial-up (the largest is 636 kB in size); and 2) there are higher resolution pictures available for printing. All photographs are copyrighted by me. Please ask to use any of these images.
The image below shows where New South Wales is in Australia (southeast part of the continent). Buried inside NSW is the Australian Capital Territory in which Canberra, the nation's capital, resides. One last thing to remember before you start the slideshow: July in Australia is in the season of winter so, yes, we were wearing coats in July!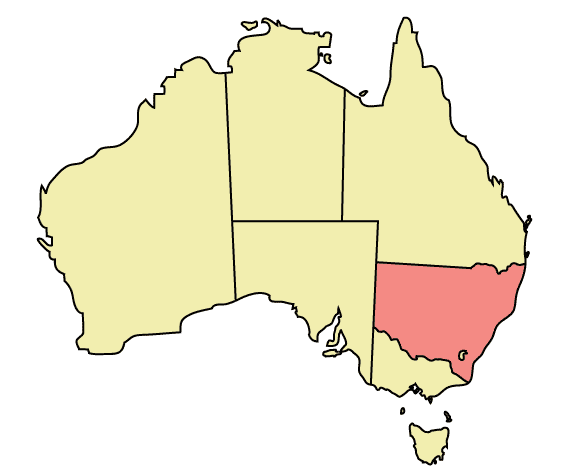 last updated: April 9, 2007
---
Author of original content: Nick Strobel