Our Beautiful Planet
This section will show Phantom Ship from various points along the rim drive going in a counter-clockwise direction.
Previous picture -- Next Picture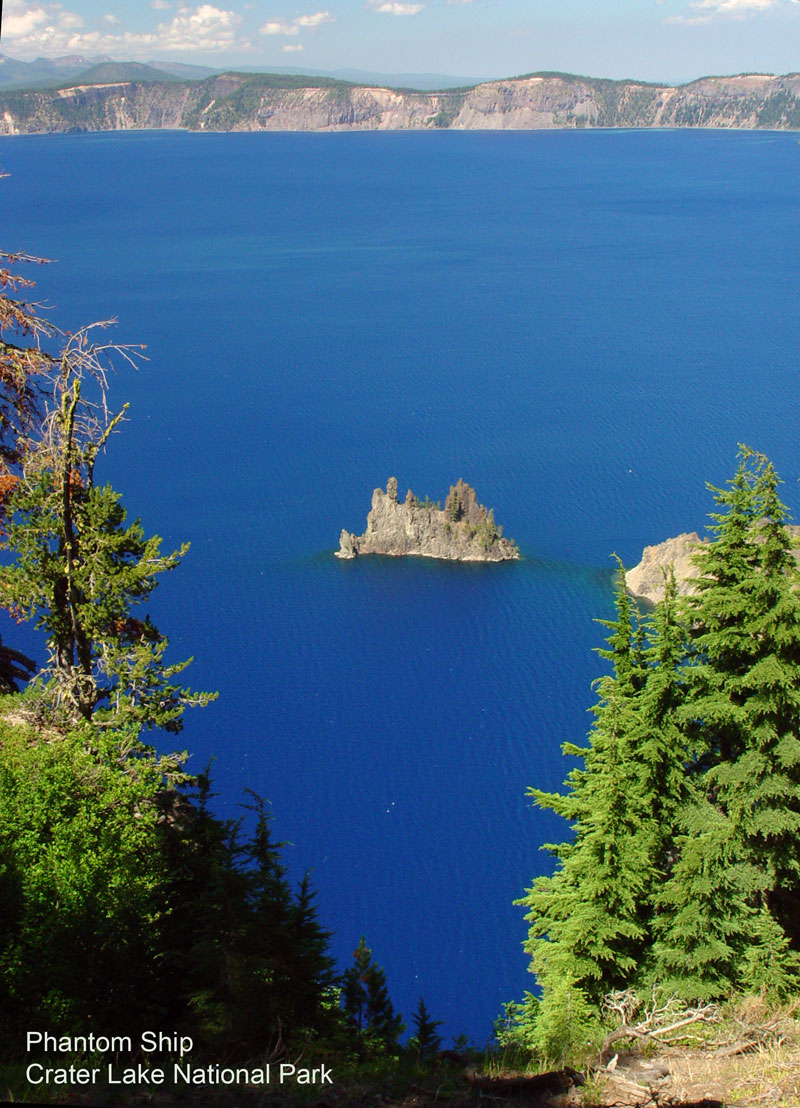 Phantom Ship from Sun Notch viewpoint. Next picture zooms in on Phantom Ship from this vantage point. Image taken late July 2008. This image is 45% size of original.
Previous picture -- Next Picture
last updated: August 6, 2011
---
Author of original content: Nick Strobel